Lifeline & ACP Programs Vermont
Vermont
Infiniti Mobile is an approved service provider for the Lifeline Program supported by the United States Government. When you qualify for the Lifeline Program, you may be eligible for free a smartphone in Vermont.
The Lifeline Program in Vermont was created to ensure that every household with low-income in Vermont has access to fundamental phone and data services and can stay connected to emergency services, friends, family and are able to communicate with school and the workplace. It's incredibly easy to see if you qualify. Check out more information below.
Unlike traditional wireline phones, wireless Devices may be removed from the home. If a Device is the only phone in your home, residents will not have the ability to call 911 emergency services when the handset is removed from that location. Additionally, if your Device cannot acquire a signal due to poor mobile reception, you may not be able to complete 911 emergency calls. You also will not be able to contact 911 if your Device is not charged. In those instances, you should dial 911 from the nearest landline phone.
To maintain Infiniti Mobile Lifeline service, regulations require that, unless a subscriber has a regular billing and payment relationship with us, the subscriber must use the service every 30 days. At or before 30 days of non-use, Infiniti Mobile will provide subscribers with notice that failure to use the Lifeline services within a 15-day notice period will result in de-enrollment. If a subscriber does not respond to the notice or use the service before the end of the 15-day notice period, Infiniti Mobile is required to and will deactivate and de-enroll the subscriber from Lifeline service.
Lifeline Program Vermont
If you qualify for the Lifeline program, you have the right to access mobile telecommunications services. As the provider of those services, we take our role very seriously.
We start by making the application process as easy as possible. You deserve to know if you qualify as quickly as possible. If you qualify for Medicaid, participate in the SNAP program, receive federal public housing assistance, receive SSI benefits, or qualify for other forms of assistance, you may be able to participate in this program.
You also qualify if your income is near the federal poverty guidelines. We'd love to help you apply for the Lifeline Program in Vermont and be the provider you choose.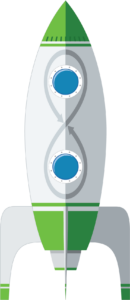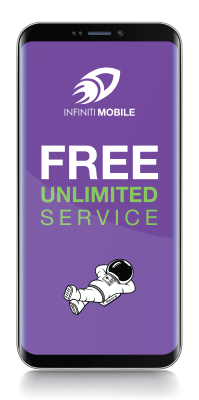 Amazing Talk And Text with Government Phones, Vermont
Great news! If you qualify for government phones in Vermont, the program includes free talk and text. In addition to that, you'll receive standard features like call waiting, caller ID, and voicemail. You'll even be able to create and save contacts, place people on hold, and block numbers as needed.
Essentially, your phone will work just like any other smartphone. Free government smartphones in Vermont even get an amazing data plan so you can use Messenger, go online, and download important apps.
If you don't have a smartphone, don't worry! Qualified participants receive a free phone. If you have a smartphone that you like, let us know. We may be able to activate your phone to Lifeline service once we determine that you qualify.
Lifeline Program in Vermont
Lifeline is a government program designed to increase the availability of telephone services to low-income subscribers by providing a credit for monthly telephone service to eligible consumers. Infiniti Mobile provides a FREE Smartphone, FREE Monthly Minutes and FREE Texts with no contracts or bills, every month!
Infiniti Mobile Lifeline service is free to qualified consumers. Additional voice minutes, data, and international calling are available for an additional fee.
If you reside in the state of Nevada and have an approved government issued ID, then you are eligible to apply for the Lifeline Program and ACP program with Infiniti Mobile.
Affordable Connectivity Program (ACP) in Vermont
The FCC's Affordable Connectivity Program ensures that people can afford the broadband they need for employment, school, healthcare, and other purposes. Each family is only eligible for one monthly service discount and one device discount through the Affordable Connectivity Program.
A household is eligible for the Affordable Connectivity Program if the household income is at or below 200% of the Federal Poverty Guidelines, or if a member of the household meets at least one of the criteria below:
Participates in certain assistance programs, such as SNAP, Medicaid, Federal Public Housing Assistance, SSI, WIC, or Lifeline;
Participates in Tribal specific programs, such as Bureau of Indian Affairs General Assistance, Tribal TANF, or Food Distribution Program on Indian Reservations;
Participates in the National School Lunch Program or the School Breakfast Program, including through the USDA Community Eligibility Provision;
Received a Federal Pell Grant during the current award year; or
Meets the eligibility criteria for a participating provider's existing low-income internet program.
The ACP is open for applications as of 12/31/21. Click here to apply for the Affordable Connectivity Program.
Apply For Free Government Smartphones
We want every qualified family to receive free government cell phones in Vermont. You deserve the safety, security, and convenience of smartphone service. If you've struggled to stay in contact with friends and family, call for help in an emergency, or even apply for jobs, this program could be life-changing for you! That's why we've made it easy to apply.
If you'd like to see if you can participate in this program, just click below. It only takes a few minutes to complete and submit your application. Talk, text, messaging, data, and the internet could be yours in just moments.
We Are Always by Your Side
Our Lifeline Services Plan includes the following monthly perks: